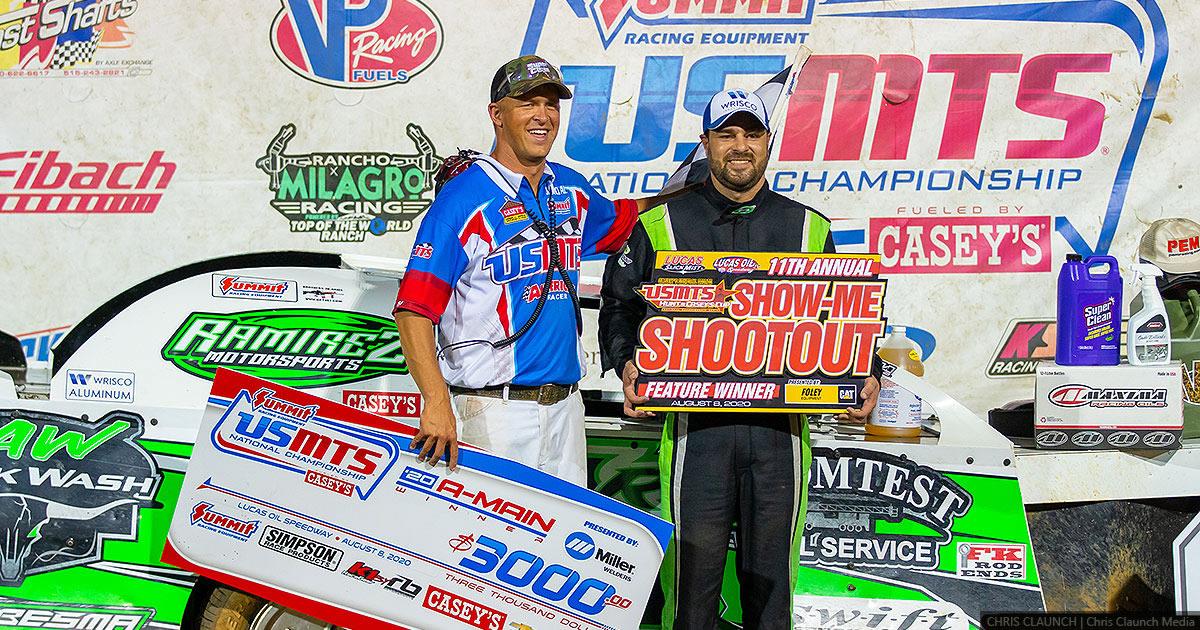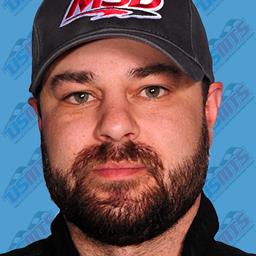 ---
Dereck Ramirez pockets $3,000 Show-Me Shootout at Wheatland
Dereck Ramirez led all but the opening lap in his Ramirez Motorsports No. 4r Koda Services/ Boom-Test Well Service/ Raw Truck Wash/ Hughes Race Car/ Cornett Racing Engine Modified on Saturday at Lucas Oil Speedway.
Bouncing back from a close runner-up finish on Thursday and some tough luck the previous night, Ramirez held off Jason Hughes and Terry Phillips to score his fifth win of the season.
"This means a lot. We've been working our butts off and figuring stuff out," said Ramirez, who wound up 1.49 seconds in front of Hughes. "We're getting better every day."
Kicking off the weekend on Thursday at 81 Speedway (Park City, Kans.) Ramirez passed four cars in his heat race to place third, locking him into the seventh-starting position for the A-Main.
With Zack VanderBeek sneaking past polesitter Joe Duvall on the second lap, Dereck began closing the distance on VanderBeek near the halfway point of the 40-lapper. Grabbing the lead on lap 18, Ramirez led the next 18 circuits until Rodney Sanders became a factor.
Battling neck-and-neck with Sanders for the top spot in the final four laps, Dereck came up 0.249 seconds shy to place second behind Sanders. Terry Phillips, Jason Hughes, and Zack VanderBeek completed the Top-5 finishers.
On Friday evening at Humboldt (Kans.) Speedway for the 14th Annual Summer Fling, Dereck secured his spot into the $3,000-to-win A-Main with an 8-lap heat race victory. After challenging eventual race-winner Tanner Mullens for the top spot early, Ramirez ran into mechanical issues that saw him retire from the race on lap 31.
For the 11th Annual Slick Mist Show-Me Shootout at Lucas Oil Speedway (Wheatland, Mo.) on Saturday, Ramirez started the night off with an 8-lap heat race win. His efforts positioned him second on the starting grid for the finale.(Chris Claunch Media)
Sliding ahead of Jason Hughes for the lead on the second lap, Dereck led the remaining distance of the 40-lapper to notch his fifth win of the season over Hughes, Terry Phillips, R.C. Whitwell, and Tanner Mullens. He earned a $3,000 payday for the victory.
"I was a little wore out," Ramirez said. "I didn't know where to be in (turns) three and four. It was a little rough up there and I figured I was gonna give it away trying to run up there. But I knew that was the fastest way around and I was just trying to keep it on the racetrack—and we got it done."
Dereck is currently 104 markers behind Sanders for second in the latest USMTS point standings.
Back to News