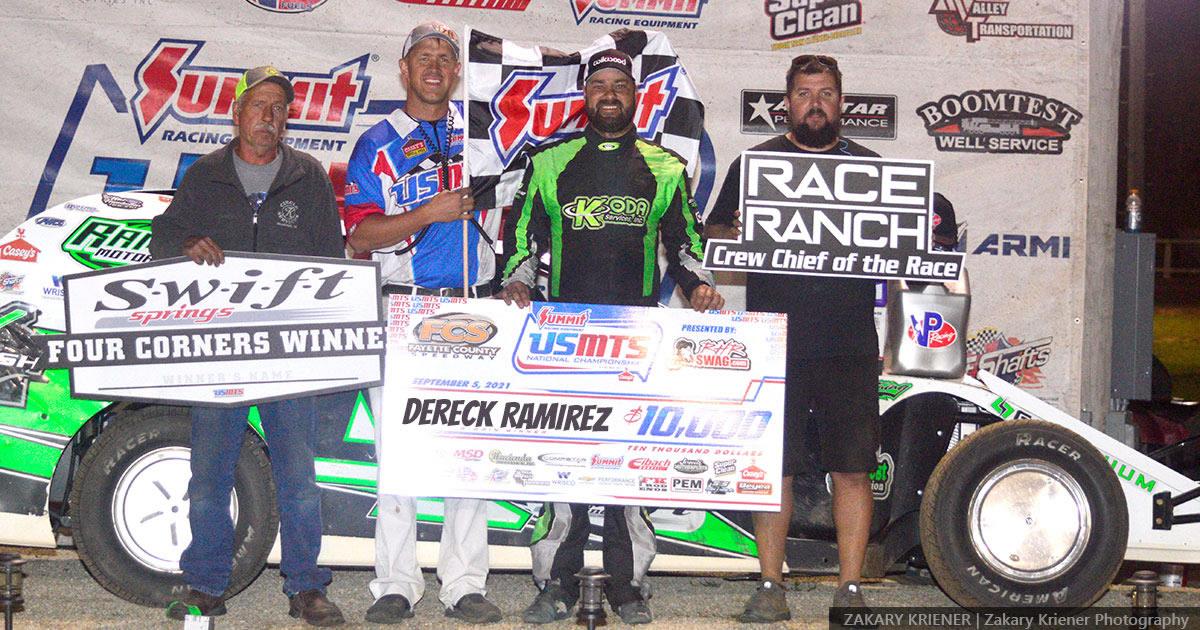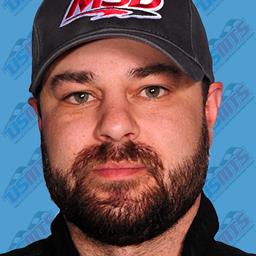 ---
Ramirez races to late race victory at Fayette County
Dereck Ramirez piloted his Ramirez Motorsports No. 4r Koda Services/ Boom-Test Well Service/ Raw Truck Wash/ Hughes Racing Chassis/ Cornett Racing Engine Modified to the $10,000 victory on Sunday night at Iowa's Fayette County Speedway. (Zakary Kriener photo)
The fourth victory of the year for Ramirez came with a little bit of luck after race leader Jake O'Neil headed pitside during a caution flag.
"I don't know if Jake ran over something on the track or not but I saw him with a flat tire there on that caution," Ramirez said in victory lane. "Sometimes it's better to be lucky than good but we put ourselves in position to win the race and sometimes that happens."
Once in the lead, Derek Ramirez had to withstand a late-race challenge from Tyler Wolff.
"On those restarts there's so many holes down there you kind of get into a rhythm and it's pretty easy to get through them, but on that restart there I kind of went in a little tentative—it's my own fault. He slid me and took advantage of it, but I got him back again. He raced me clean and that's all we ask for here. Thankfully it all worked out and we got the win."
With Mother Nature wiping out Friday's event at Mississippi Thunder Speedway (Fountain City, Wis.), Dereck Ramirez kicked off his Labor Day weekend of racing action on Saturday with the United States Modified Touring Series (USMTS) at Deer Creek Speedway (Spring Valley, Minn.).
Drawing a talent-laden field of 62 entries, Ramirez followed up a third-place finish in his heat race with a third-place finish in his B-Main. Starting the $10,000-to-win feature in 19th, Dereck charged forward nine spots in the 40-lapper to finish 10th.
The following night at Fayette County Speedway (West Union, Iowa) for the ninth annual War in West Union, Dereck's runner-up finish in his heat race lined him up fifth on the starting grid for the feature.
After taking part in a heated battled for second with Dan Ebert early, Ramirez inherited the lead during a lap-32 caution but handed the top spot to Tyler Wolff on the ensuing circuit. Wrestling back the top spot one lap later, Dereck raced to his fourth win of the season, which came over Wolff, Rodney Sanders, Jason Hughes, and Jake Timm. He earned $10,000.
Dereck holds a 16-point advantage atop the latest USMTS point standings.
Back to News