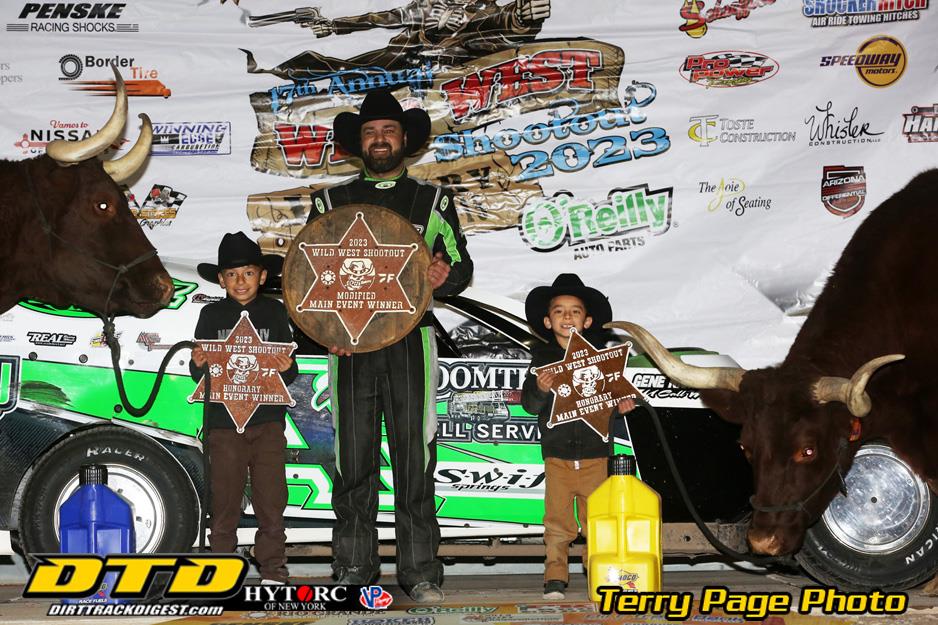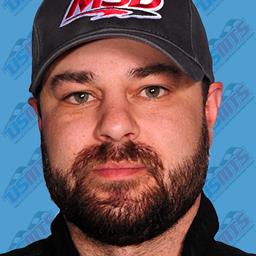 ---
Ramirez repeats at Vado Speedway Park, collects $2,000
After winning one feature during the opening week of the mega miniseries Dereck Ramirez banked two more wins during the second week of the Rio Grande Waste Services Wild West Shootout presented by O'Reilly Auto Parts.
The Oklahoma racer increased his early-season win total to three with victories on Wednesday and Saturday aboard his S&S Fishing & Rentals No. 4R Koda Services/ Boom-Test Well Service/ Raw Truck Wash/ Hughes Racing Chassis/ Cornett Racing Engine Modified.
"We were in contention pretty much all six nights of the Wild West Shootout, and we won three of them. Considering how good that field was, we are proud of everything we accomplished," Ramirez shared. "The pill draw buried us a few nights, otherwise we might've had one or two more wins in the deal. It's hard to complain though with how fast we were, and it was pretty cool to win the miniseries championship."
For the third round of the Rio Grande Waste Services Wild West Shootout, Dereck Ramirez joined a field of 47 Modifieds at Vado Speedway Park (Vado, N.M.) on Wednesday afternoon aboard his Koda Services No. 4R Modified.
With passing points from heat races setting the grid for the feature, Ramirez charged from 11th-to-4th in his heat to lock into the second-starting position for the A-Main. Sailing ahead of fellow front-row starter Tyler Wolff on the second circuit, Dereck went on to win by more than a three-second margin ahead of Wolff with Tanner Mullens, Ricky Alvarado, and Darron Fuqua completing the top-five finishers. He pocketed $2,000 for his second win of the 2023 campaign
Back in action on Friday, Dereck's third-place finish in his heat race pinned him on the eighth row for the main event. Wheeling his way onto the podium, Ramirez advanced through the field 13 spots to register a third-place finish.
The following night, Ramirez secured his spot into the A-Main with a fourth-to-first showing in his heat. Starting in third, Dereck blew past early leader Tyler Wolff on the fifth circuit and paced the field in the remainder of the 30-lapper to claim his third win of the season and a $2,000 prize.
For the Wild West Shootout finale on Sunday, Dereck jumped up four spots in his heat to finish fifth. Starting the $5,000-to-win A-Main in 13th, Ramirez passed eight cars to place fifth. He trailed Tyler Wolff, Dan Ebert, Tanner Mullens, and Darron Fuqua across the line.
On the heels of his fifth-place finish, Dereck secured the Wild West Shootout miniseries championship.
Full results from the weekend are available at www.WildWestShootout.net.
Dereck will next return to action on March 2-4 at Rocket Raceway Park (Petty, Texas). The Thursday-Saturday United States Modified Touring Series (USMTS) swing includes programs paying $3,000-to-win, $5,000-to-win, and $10,000-to-win.
For more information, please visit www.USMTS.com.
---
Article Credit: Terry Page image
Article Media
Back to News